OBITUARY: Jill Jolliffe: Running for her life
7 February 1945 - 2 December 2022
Fiona Gruber

Independent Journalist, Melbourne
Keywords:
Australia, Balibo, foreign correspondents, Indonesia, journalist killings, journalist safety, media freedom, Obituaries, Portugal, Timor-Leste
Abstract
Journalist and author Jill Jolliffe's work took her around the world, including 16 years in Portugal, reporting on corruption and injustices, including the killing of five Australian, British and New Zealand journalists at Balibo on the eve of the Indonesian invasion of Timor-Leste in 1975. Her commitment to East Timorese independence endured over decades. Paying tribute, Timorese leader Xanana Gusmão, said: 'Jill was an activist, a rebel and a fighter . . .  She is one of us.'
Downloads
Download data is not yet available.
References
Joliffe, J. (1978). East Timor: Nationalism and Colonialism. University of Queensland Press.
Jolliffe, J. (2002). Cover Up: The Inside Story of the Balibo Five. Scribe Publications.
Jolliffe, J. (2014). Run For Your Life: A Memoir. Affirm Press.
Jolliffe, J., and Grubner, F. (2017, October 9). Former foreign correspondent Jill Jolliffe's latest battle. [Radio documentary]. ABC Radio National. https://www.abc.net.au/radionational/programs/earshot/jill-jolliffe/8961140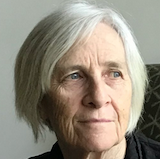 How to Cite
Gruber, F. (2023). OBITUARY: Jill Jolliffe: Running for her life : 7 February 1945 - 2 December 2022. Pacific Journalism Review : Te Koakoa, 29(1 & 2), 259-262. https://doi.org/10.24135/pjr.v29i1and2.1278
Copyright (c) 2023 Fiona Gruber
This work is licensed under a Creative Commons Attribution-NonCommercial 4.0 International License.