OBITUARY: Vale Peter Lomas – a checkered journalism legacy
Graham Davis

Media Consultant and Independent Writer, Sydney
Keywords:
accuracy, balance, credibility, editors, fairness, Fiji, Fiji Sun, integrity, newspapers, obituary, PINA, publishers, Samoa, Solomon Islands
Abstract
Tributes flowed for the death of New Zealand-born Fiji Sun publisher and chief executive Peter Lomas. He spent much of his life in Fiji and the Pacific and, according to his newspaper, 'He was an industry pioneer and one of the last surviving old school "newspaper men" of the Pacific, someone who lived and breathed the news business and practically lived his life in the newsroom'. He was a former editor of Islands Business, the Fiji Daily Post, and worked as a training consultant on the Samoa Observer, Solomon Star, and Elijah Communications in the Cook Islands. In 2001 became the fulltime media development training coordinator for the Suva-based Pacific Islands News Association (PINA). This obituary by a Fiji-born media consultant offers a more nuanced profile of his Fiji Sun tenure.
Downloads
Download data is not yet available.
References
Davis, G. (2022, March 16). #Vale Peter Lomas—a checkered legacy. Grubsheet Feejee. Retrieved March 26, 2022, from https://www.grubsheet.com.au/vale-peter-lomas-a-checkered-legacy/
Delaibatiki, N. (2022, March 11). Pacific loses a journalism giant with the passing of Kiwi Peter Lomas. Stuff. Retrieved from https://www.stuff.co.nz/world/south-pacific/300537574/pacific-loses-a-journalism-giant-with-the-passing-of-kiwi-peter-lomas
Doviverata, R. (2022, March 10). Peter Lomas, a Pacific giant in journalism. Fiji Sun. Retrieved from https://fijisun.com.fj/2022/03/10/peter-lomas-a-pacific-giant-in-journalism/
Ligaiula, P. (2022, March 11). Tributes for Peter Lomas who 'elevated calibre' of Pacific journalism. Pacnews. Retrieved from https://pina.com.fj/2022/03/11/tributes-for-peter-lomas-who-elevated-calibre-of-pacific-journalism/
Singh, S. (2022, March 9). Facebook posting, Grubsheet breaking news: Confirmation of reports this morning of the death of the Fiji Sun publisher, Peter Lomas. Retrieved from https://www.facebook.com/permalink.php?story_fbid=4826661257381065&id=175798235800747
Tahana, J. (2019). While Korean cult leader is jailed, her Fiji businesses are humming. RNZ Pacific. Retrieved from https://www.rnz.co.nz/international/pacific-news/395744/while-korean-cult-leader-is-jailed-her-fiji-businesses-are-humming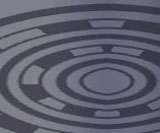 How to Cite
Davis, G. (2022). OBITUARY: Vale Peter Lomas – a checkered journalism legacy. Pacific Journalism Review : Te Koakoa, 28(1 & 2), 223-227. https://doi.org/10.24135/pjr.v28i1and2.1246
Copyright (c) 2022 Graham Davis
This work is licensed under a Creative Commons Attribution-NonCommercial 4.0 International License.