Marcos, martial law and memory: The past in our future in the Philippines
Adrian E. Cristobal Lecture
Sheila S. Coronel

Columbia School of Journalism, New York
Keywords:
democracy, dictatorship, Ferdinand Marcos, human rights, investigative journalism, martial law, media freedom, Philippines, repression, torture
Abstract
I was a martial law baby. My generation grew up watching the unending spectacle of Ferdinand and Imelda Marcos. Remember this was the 20th Century, long before YouTube and Netflix. I would have preferred to watch  Zombie Apocalypse but that wasn't an option. There were only five TV channels and three newspapers, all owned by Marcos cronies.  We didn't call it 'fake news' then but it was vintage 1970s propaganda—obvious and crude. I was in first grade when Marcos was first elected president. I studied across the street from Malacañang, in a school for girls run by the Sisters of the Holy Ghost. I remember that in the 1960s,  the streets around the presidential mansion were busy, filled with traffic and commerce. On Thursdays, hundreds  flocked to the church nearby to pray to St. Jude, patron of hopeless causes. I was barely in my teens when martial law was declared. Suddenly the streets were silenced. The palace gates were shuttered. Barbed wire barricades kept people away. The neighborhood—the entire country—was hushed. Marcos was still president when I finished high school. He continued to issue decrees from his barricaded palace while I went off to college, graduated, and got my first job. My generation had reached adulthood with no memory of any other president. 
Downloads
Download data is not yet available.
References
Bonner, R. (1988). Waltzing with a dictator: The Marcoses and the making of American policy. New York, NY: First Vintage Books.
Coronel (1984, March 18). Interview with Jose Laurel Jr. Philippine Panorama Magazine.
Drogin, B. (1986, March 21). Investigators focus on Marcos's rich cronies: Probe agents who handled investments. Los Angeles Times. Retrieved from https://www.latimes.com/archives/la-xpm-1986-03-21-mn-5053-story.html
Gerth, J., & Brinkley, J. (1986, January 23). Marcos's wartime role discredited in US files. The New York Times. Retrieved from MARCOS'S WARTIME ROLE DISCREDITED IN U.S. FILES - The New York Times (nytimes.com)
Hamilton-Patterson, J. (1988). America's boy: The Marcoses and the Philippines. Manila: Anvil Publishing.
Hundreds get food poisoning at Imelda Marcos's 90th birthday party (2017, July 3). The New York Times. Retrieved from https://www.nytimes.com/2019/07/03/world/asia/imelda-marcos-food-poisoning.html
Killen, P. (1986, February 2). Marcos overcame murder conviction. United Press International. Retrieved from https://www.upi.com/Archives/1986/02/02/Marcos-overcame-murder-conviction/7964507704400/
McCallus, J. P. (1989). The myths of the new Filipino: Philippine government propaganda in the early years of martial law. Philippine Quarterly of Culture and Society, 17(89), 129-148.
McCoy, A. (1999). Closer than brothers: Manhood at the Philippine Military Academy. New Haven, CT: Yale University Press.
McKinley Jr, J.C. (2014, January 13). Former Marcos aide sentenced in art sale. The New York Times. Retrieved from https://www.nytimes.com/2014/01/14/nyregion/aide-to-imelda-marcos-is-sentenced-in-sale-of-masterpieces.html
Montalvan, A. J. (2021, September 21). Ferdinand Marcos: Master in revising history. Vera Files. Retrieved from https://verafiles.org/articles/ferdinand-marcos-master-revising-history
Pedroso, K. (2014, September 21). San Juanico Bridge, other tortures detailed. Philippine Daily Inquirer. Retrieved from https://newsinfo.inquirer.net/639646/san-juanico-bridge-other-tortures-detailed
Quezon III, M. (2016, August 10). Notes on the Marcos medals. The Explainer. Retrieved from https://www.quezon.ph/2016/08/10/notes-on-the-marcos-medals/.
Rempel, W. C. (1993). Delusions of a dictator: The mind of Marcos as revealed in his secret diaries. New York, NY: Little, Brown & Company.
Rosenbaum, R. (1995). Explaining Hitler. New York, NY: Random House.
Rivas, R. (2022, February 12). Marcos Jr. resurrects father's symbols, or his strongman's illusions might crumble. Retrieved from https://www.rappler.com/nation/elections/marcos-jr-resurrects-father-symbols-strongman-illusions-might-crumble/?mc_cid=d3054bf382&mc_eid=aa40ed0e30
Spence, H. (1964). For every tear a victory: The story of Ferdinand E. Marcos. New York, NY: McGraw Hill Book Company.
Stanley, J. (2020). How fascism works: The politics of us and them. New York, NY: Random House Trade.
Teehankee, J. (2021, November 24). Vestiges of authoritarianism and return of the Marcos dynasty. Rappler. Retrieved from https://www.rappler.com/voices/thought-leaders/analysis-vestiges-authoritarianism-return-marcos-dynasty/
The people of the Philippines v Mariano r. Marcos [1940] G.R. No. L-47388.
https://lawphil.net/judjuris/juri1940/oct1940/gr_l-47388_1940.html
Trott, W. (1987, November 23). Marcos sells painting. United Press International. Retrieved from https://www.upi.com/Archives/1987/11/23/MARCOS-SELLS-PAINTING/1057564642000/
University of the Philippines Third World Studies Center. (n.d). File no. 60: Marcos' 'Maharlika'. Retrieved from https://uptwsc.blogspot.com/2016/07/file-no-60-marcos-maharlika.html
Wideman, B. (1977, August 18). Two Filipino officers acquitted. Washington Post, Retrieved from https://www.washingtonpost.com/archive/politics/1977/08/18/2-filipino-officers-acquitted/176fdb4e-3581-48e5-9392-b16f5f54b3ba/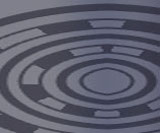 How to Cite
Coronel, S. S. (2022). Marcos, martial law and memory: The past in our future in the Philippines: Adrian E. Cristobal Lecture. Pacific Journalism Review : Te Koakoa, 28(1 & 2), 54-66. https://doi.org/10.24135/pjr.v28i1and2.1239
Section
Articles (Themed)
Copyright (c) 2022 Sheila S. Coronel
This work is licensed under a Creative Commons Attribution-NonCommercial 4.0 International License.