The ebb and flow of 'eve-teasing' in the news: Front page coverage of street harassment of women in Bangladesh
Rajoanna Mowly

La Trobe University

Nasya Bahfen

La Trobe University
Keywords:
Bangladesh, communication, content analysis, culture, eve-teasing, framing, gender violence, journalism, newspapers, sexual harassment, South Asia studies
Abstract
Eve-teasing is a euphemism for street-based sexual harassment, which is a widespread issue across Bangladesh affecting the emotional, mental, and physical wellbeing of Bangladeshi women. The media can play a vital role by covering news and raising awareness of eve-teasing. Historically, the headlines in Bangladesh focused on more obvert forms of gender violence—rape, murder, acid attacks—framing eve-teasing as a mere nuisance, a fact of life in the country. How the media portrays eve-teasing in Bangladesh is a subject about which there is currently very little research. This content analysis of the two main national newspapers in Bangladesh assesses how the media reported street-based sexual harassment over the course of a seminal year—2010. It was during this year that the government of Bangladesh enacted the Family Violence Prevention and Protection Act in acknowledgement of the prevalence and seriousness of gender violence in the country. Similar acts had been passed by the governments of nearby countries India and Sri Lanka in 2005, and Nepal in 2008 (Fardosh, 2013). This study looks at how Bangladeshi newspapers covered 'eve-teasing' prominently (as front-page news), in a year when it was acknowledged as a serious issue, through the passing of a law by the Bangladeshi government.
Downloads
Download data is not yet available.
References
Bagley, C. A., Shahnaz, A., & Simkhada, P. (2017). High rates of suicide and violence in the lives of girls and young women in Bangladesh: Issues for feminist intervention. Social Sciences, 6(4), 140.
Bangladesh Pratidin tops circulation list (2014, March 11). Daily Star. Retrieved from https://www.thedailystar.net/bangladesh-pratidin-tops-circulation-list-15026
Banks, N. (2013). Female employment in Dhaka, Bangladesh: participation, perceptions and pressures. Environment and urbanization, 25(1), 95-109.
Begum, F., Ali, R. N., Hossain, M. A., & Shahid, S. B. (2010). Harassment of women garment workers in Bangladesh. Journal of the Bangladesh Agricultural University, 8(452-2016-35685).
Tarai, J. V., Brimacombe, T., Titifanue, J., Finau, G., & Kant, R. (2018). Digital feminism in Fiji. Developmental Leadership Programme Research Paper 59. Retrieved from http://repository.usp.ac.fj/11247/1/digital_feminism_fiji_25Oct.pdf
Fairchild, K. (2010). Context effects on women's perceptions of stranger harassment. Sexuality & Culture, 14(3), 191-216.
Fardosh, J. (2013). Domestic violence against women in Bangladesh: discovering two sides of a coin. Brac Institute of Governance and Development IGS Working Paper Series No. 09/2013. Retrieved from http://dspace.bracu.ac.bd/xmlui/handle/10361/11630
Fiji Women's Crisis Centre (2013). Somebody's life, everybody's business! National research on women's health and life experiences in Fiji (2010/2011). Retrieved from https://pacificwomen.org/wp-content/uploads/2017/09/FWCC-National-Research-on-Womens-Health-Fiji.pdf
Fiji Women's Rights Movement. (2016). Sexual harassment in the workplace in Fiji—2016 Follow-up Study. June-August. Retrieved from http://www.fwrm.org.fj/images/fwrm2017/publications/analysis/External-SH-WriteUP-MG-Final-1.pdf)
Ghosh, D. (2011). Eve teasing: Role of the patriarchal system of the society. Journal of the Indian Academy of Applied Psychology, 37(Special Issue), 100-107.
Good, K. A. M. (2007). Eve-teasing and gender equality in the post-colonial framework of India. Unpublished Masters dissertation, Cornell University. Cornell Theses and Dissertations. https://hdl.handle.net/1813/8143
Jahan, M. (2017). How legal change happened through effective policy advocacy in Bangladesh: Adoption of the domestic violence law. Asian Journal of Women's Studies, 23(3), 401-410.
Kathpalia, J., Kumari, V., & Chander, S. (2019). Eve teasing and impact on self-confidence and well-being in rural areas of Haryana. International Journal of Education and Management Studies, 9(1), 49-51.
Khan, F. C. (2005). Gender violence and development discourse in Bangladesh. International Social Science Journal, 57(184), 219-230.
Mayring, P. (2004). Qualitative content analysis. A companion to qualitative research, 1(2004), 159-176.
Milne, I. (2018). Stacking the coffins: Influenza, war and revolution in Ireland, 1918–19. Manchester, UK: Manchester University Press.
Misri, D. (2017). Eve-teasing. South Asia: Journal of South Asian Studies, 40(2), 305-307.
Natarajan, M. (2016). Rapid assessment of 'eve teasing' (sexual harassment) of young women during the commute to college In India. Crime Science, 5(1), 1-11.
Newland, L. (2017). 'Violence is not part of our culture': Ruminations about violence, culture and gender. Pacific Dynamics: Journal of Interdisciplinary Research, 1(2), 205-219.
Newland, L. (2015). Villages, violence, and atonement in Fiji. In A. Biersack, M. Macintyre, & M. Jolly (Eds.), Gender violence and human rights in the Western Pacific Canberra, ACT: ANU Press.
Naved, R. T., & Persson, L. Å. (2005). Factors associated with spousal physical violence against women in Bangladesh. Studies in Family Planning, 36(4), 289-300.
Pfau, M., Haigh, M., Fifrick, A., Holl, D., Tedesco, A., Cope, J., ... & Martin, M. (2006). The effects of print news photographs of the casualties of war. Journalism & Mass Communication Quarterly, 83(1), 150-168.
Talboys, S. L., Kaur, M., VanDerslice, J., Gren, L. H., Bhattacharya, H., & Alder, S. C. (2017). What is eve teasing? A mixed methods study of sexual harassment of young women in the rural Indian context. Sage Open, 7(1), 1-10.
Zillmann, D., Knobloch, S., & Yu, H. S. (2001). Effects of photographs on the selective reading of news reports. Media Psychology, 3(4), 301-324.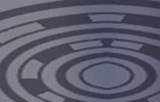 How to Cite
Mowly, R., & Bahfen, N. (2020). The ebb and flow of 'eve-teasing' in the news: Front page coverage of street harassment of women in Bangladesh. Pacific Journalism Review : Te Koakoa, 26(2), 279-290. https://doi.org/10.24135/pjr.v26i2.1123
Section
Articles (Unthemed)
Copyright (c) 2020 Rajoanna Mowly, Nasya Bahfen
This work is licensed under a Creative Commons Attribution-NonCommercial 4.0 International License.