The Fiji media decree: A push towards collaborative journalism
Keywords:
censorship, Fiji coups, collaborative journalism, Development communication, development journalism, freedom of expression, media law
Abstract
This article evaluates Fiji's Media Industry Development Decree 2010 by drawing a link between it and the Singaporean media laws and the collaborative role the Fijian regime claims journalism should play in the nation's development. A number of sections of the Fiji Media Decree are similar to the Singapore Media Development Authority Act 2003 and it contains similar harsh fines and jail terms. The Fiji Media Decree makes provisions for a Media Industry Development Authority and a Media Tribunal, both of which are appointed and controlled by the government. The Authority has wide-ranging powers to search, seize and censor, and refer to the Tribunal incidents which it considers are in breach of the decree. The government minister responsible for administering the decree has a direct say in the make-up of the Media Industry Development Authority and may give directions to the Authority in the performance of its duties and the exercise of its powers. This study explores the powers vested in the government via these two proposed bodies and what they will mean for journalism, freedom of speech and media freedom in Fiji. It also shows the merits of a 'collaborative journalism' model for a developing nation but explains how the design is flawed under the conditions it has been imposed in Fiji.
Downloads
Download data is not yet available.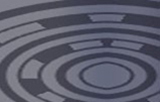 How to Cite
Dutt, R. (2010). The Fiji media decree: A push towards collaborative journalism. Pacific Journalism Review : Te Koakoa, 16(2), 81-98. https://doi.org/10.24135/pjr.v16i2.1036
Copyright (c) 2010 Pacific Journalism Review
This work is licensed under a Creative Commons Attribution-NonCommercial 4.0 International License.