Experiences of cisgendered women partnered with transmasculine persons during their transition: An Aotearoa, New Zealand, and Australian study [short form summary]
Elizabeth Jennens

Auckland University of Technology
Keywords:
Interpersonal relationships, transgender, gender transition, cisgender partner experiences, transmasculine
Downloads
Download data is not yet available.
References
Alegria, C. (2010). Relationship challenges and relationship maintenance activities following disclosure of transsexualism. Journal of Psychiatric and Mental Health Nursing, 17, 909-916. https://doi.org/10.1111/j.1365-2850.2010.01624.x
Bishop, K. (2016). Body modification and trans men: The lived realities of gender transition and partner intimacy. Body & Society, 22(1), 62-91. https://doi.org/10.1177/1357034X15612895
Brown, N. R. (2009). "I'm in transition too": Sexual identity renegotiation in sexual-minority women's relationships with transsexual men. International Journal of Sexual Health, 21(1), 61-77. https://doi.org/10.1080/19317610902720766
Chester, K., Lyons, A., & Hopner, V. (2017). 'Part of me already knew': The experiences of partners of people going through a gender transition process. Culture, Health & Sexuality, 19(12), 1404-1417. https://doi.org/10.1080/13691058.2017.1317109
Jennens, E., (2018) Information and support needs of cis-women partnered with transmasculine persons during their transition. [Master's thesis, Massey University]. http://hdl.handle.net/10179/15084
Platt, L. F., & Bolland, K. S. (2017). Trans* partner relationships: A qualitative exploration. Journal of GLBT Family Studies, 13(2), 163-185. https://doi.org/10.1080/1550428X.2016.1195713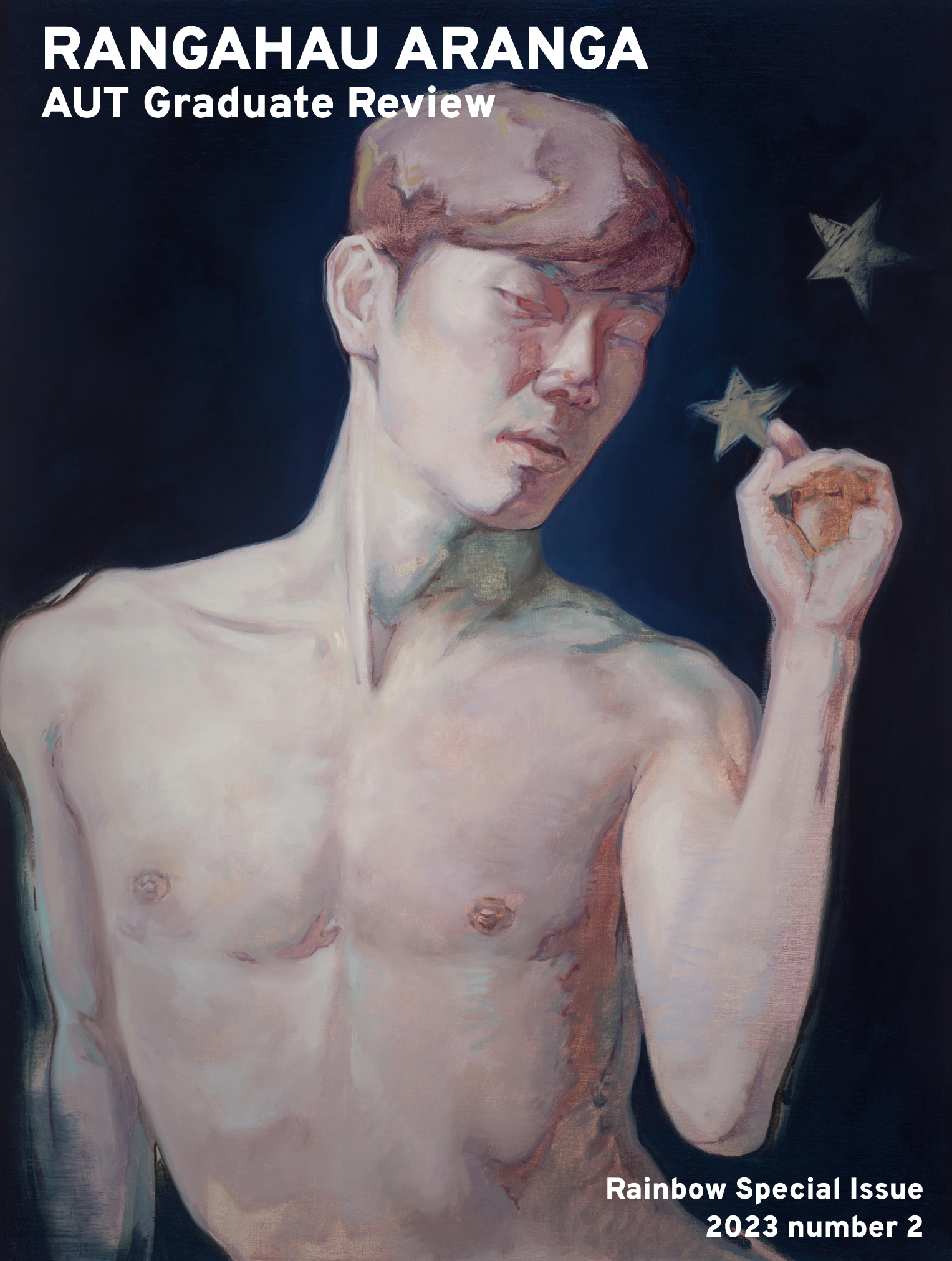 How to Cite
Jennens, E. (2023). Experiences of cisgendered women partnered with transmasculine persons during their transition: An Aotearoa, New Zealand, and Australian study [short form summary]. Rangahau Aranga: AUT Graduate Review, 2(2). https://doi.org/10.24135/rangahau-aranga.v2i2.147
Section
Research Summaries
Copyright (c) 2023 Elizabeth Jennens
Article text:
This work is licensed under a Creative Commons Attribution 4.0 International License.
Photos:
The images in Rangahau Aranga are not covered by the Creative Commons license and are subject to copyright. Permission to reproduce this material must be sought from the copyright holder concerned.