Bogans in the news: A case of media reflexivity
Dave Snell

Darrin Hodgetts
Keywords:
heavy metal, news, advocacy, public intellectual
Abstract
In March 2007, the New Zealand government announced the outcome of its competitive funding round for Top Achiever Doctoral Scholarships. This article traces the news controversy emerging with the awarding of a scholarship for the first author to study the everyday lives of Bogans. Across radio, newspaper and television news outlets tensions emerged regarding the (mis)use of public monies, representations of Bogans, and common understandings of academic research. The authors document their efforts to extend news deliberations beyond negative reactions to the scholarship. 
Downloads
Download data is not yet available.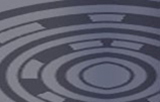 How to Cite
Snell, D., & Hodgetts, D. (2008). Bogans in the news: A case of media reflexivity. Pacific Journalism Review : Te Koakoa, 14(1), 150-167. https://doi.org/10.24135/pjr.v14i1.931
Copyright (c) 2008 Pacific Journalism Review
This work is licensed under a Creative Commons Attribution-NonCommercial 4.0 International License.