Testing times: Kiwi journalists and the military
Denise Mackay

Margie Comrie
Keywords:
war correspondents, conflict journalism, conflict reporting, media relations, military relations
Abstract
War correspondents, long the object of popular fascination, have been the focus of academic study since Phillip Knightley published The First Casualty in 1976. While New Zealand journalists did not cover the second Iraq War in 2003, the furore over the US practice of 'embedding' journalists was felt in New Zealand. Drawing on in-depth interviews with seven seasoned defence reporters, this article examines the relationship between the New Zealand Army and journalists during times of conflict.
Downloads
Download data is not yet available.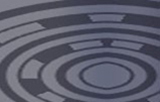 How to Cite
Mackay, D., & Comrie, M. (2008). Testing times: Kiwi journalists and the military. Pacific Journalism Review : Te Koakoa, 14(1), 46-53. https://doi.org/10.24135/pjr.v14i1.922
Copyright (c) 2008 Pacific Journalism Review
This work is licensed under a Creative Commons Attribution-NonCommercial 4.0 International License.