Commentary: The power of print remains undiminished
Keywords:
mainstream media, The Dominion, agenda-setting, media portrayal
Abstract
The Dominion Post editor Tim Pankhurst, whose newspaper celebrated its centenary in 2007, outlines the innovations undertaken by his newspaper in meeting the technological challenges of the mainstream media.
"Opposite is the by now familiar face of former assistant police commissioner and former Auckland district commander Clint Rickards. He resigned in disgrace in Decemeber 2007 the day before internal police disciplinary charges were to begin against him. He had survived two rape trials and escaped being convicted of any criminal offence but there was no doubt he had brought the police into disrepute through his actions in Rotorua in the 1980s, when he admitted to engaging in group sex while on duty. At the very elast he was a sexual predator and a highly intimidating bully..."
Downloads
Download data is not yet available.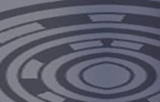 How to Cite
Pankhurst, T. (2008). Commentary: The power of print remains undiminished. Pacific Journalism Review : Te Koakoa, 14(1), 33-44. https://doi.org/10.24135/pjr.v14i1.921
Copyright (c) 2008 Pacific Journalism Review
This work is licensed under a Creative Commons Attribution-NonCommercial 4.0 International License.