REVIEW: Noted: A beacon of light in dark times
Review of Freedom Next Time, by John Pilger
Keywords:
investigative journalism, conflict reporting, global reporting, reviews
Abstract
Review of Freedom Next Time, by John Pilger

In Freedom Next Time, the renowned investigative journalist and documentary maker John Pilger writes of 'empire, facades and the enduring struggle of people for their freedom'. These are themes common to his entire body of work, for Pilger has over the last 30 years made a name for himself as a journalist on a mission to unveil the injustices of the world.
Downloads
Download data is not yet available.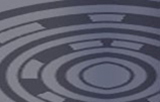 How to Cite
Griffin, P. (2006). REVIEW: Noted: A beacon of light in dark times: Review of Freedom Next Time, by John Pilger. Pacific Journalism Review : Te Koakoa, 12(2), 205-206. https://doi.org/10.24135/pjr.v12i2.877
Copyright (c) 2006 Pacific Journalism Review
This work is licensed under a Creative Commons Attribution-NonCommercial 4.0 International License.