Television and environmental sustainability: Arguing a case for a code of standards in NZ
Ian S Spellerberg

Graeme D. Buchan

Nick Early
Keywords:
environmental journalism, sustainable development, New Zealand news, broadcast journalism, media portrayal
Abstract
This article explores the portrayal of the environment and environmental sustainability by free-to-air network television in New Zealand. The results are based on a three-month survey of a) the portrayal of the use and treatment of the environment, and b) the reporting of environmental news. While television includes environmentally-oriented programmes (eg. some BBC Horizon documentaries), there are no regular programmes about the state of the environment, sustainable use of resources and energy, and there is no regular environmental slot in the news in New Zealand. Some programmes and advertisements are environmentally unfriendly and a few trivialise resource abuse. It is argued that the media has an 'orchestrational' influence on social norms and behaviours, and that to eliminate counter-messages requires the addition of a new 'environmental standard' to the Code of Broadcasting Practice. It is also argued that coverage of environmental news is quite narrow and, in the case of Television New Zealand, inconsistent with the stated aims of the Television Charter. New Zealand  television could and should make a valuable contribution to environmental sustainability.
Downloads
Download data is not yet available.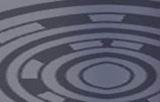 How to Cite
Spellerberg, I. S., Buchan, G. D., & Early, N. (2006). Television and environmental sustainability: Arguing a case for a code of standards in NZ. Pacific Journalism Review : Te Koakoa, 12(2), 137-147. https://doi.org/10.24135/pjr.v12i2.866
Copyright (c) 2006 Pacific Journalism Review
This work is licensed under a Creative Commons Attribution-NonCommercial 4.0 International License.