Women in Australian politics: Mothers only need apply
Keywords:
women's representation, politics, gender imbalance, media
Abstract
When Julia Gillard considered running for the leadership of the Australian Labor Party in early 2005, her political enemies immediately raised three reasons for opposing her: she is female, single and without children. These criticisms prompted a flurry of discussion in the media about the relevance of a person's family situation to their ability to work effectively in politics. This article examines the treatment of female politicians by the press over the more than 80 years since the first woman appeared in any Australian parliament. It finds that there continues to be pressure on women to continue in the traditional roles of wife and mother, while more recently, female politicians have had to contend with an extra layer of coverage concentrating on their sexual attributes.
Downloads
Download data is not yet available.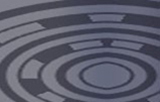 How to Cite
Jenkins, C. (2006). Women in Australian politics: Mothers only need apply. Pacific Journalism Review : Te Koakoa, 12(1), 54-63. https://doi.org/10.24135/pjr.v12i1.845
Copyright (c) 2006 Pacific Journalism Review
This work is licensed under a Creative Commons Attribution-NonCommercial 4.0 International License.