The pervasive power of man-made news
Keywords:
feminisation, diversity reporting, gender equality, women's representation
Abstract
Since the first woman was appointed as editor of a major newspaper in New Zealand in the mid 1980s, what has been the progress of women to top editorships? And what is the status of women at governance, management and staff journalist levels? These questions examine gender equality issues and are important given the power and ubiquity of the news media in modern society. The article analyses participation of women in the news media against the so-called 'feminisation' of pre-entry journalism training. The findings show that little progress has been made at editorship level, while there is more progress for senior women just below editorship level. Further, there is a difference in the status of women in governance of public service versus privately-owned broadcasting. The article is critical of the data available to monitor participation by gender and ethnicity in New Zealand journalism over time. Strategies to help break down the pervasive power of 'man-made news' are proposed. These include female shareholder activism at the governance level of media companies, and a greater commitment by the New Zealand Journalism Training Organisation to regular monitoring of women's newsroom participation. Without it the status of women in New Zealand journalism remains invisible.
Downloads
Download data is not yet available.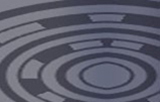 How to Cite
McGregor, J. (2006). The pervasive power of man-made news. Pacific Journalism Review : Te Koakoa, 12(1), 21-34. https://doi.org/10.24135/pjr.v12i1.843
Copyright (c) 2006 Pacific Journalism Review
This work is licensed under a Creative Commons Attribution-NonCommercial 4.0 International License.