INTRODUCTION: Media accountability
Keywords:
ethics, m*a*s, media accountability, media accountability systems, media councils, media freedom, media law, self-regulation, editorials
Abstract
The sole aim of media is to make as much money as they can. Or again, the media are to serve only the people in power, political or economic. If you agree to that, you might as well stop reading this. This issue of Pacific Journalism Review is predicated on the principle that media should serve the public. Journalists can only achieve that if they enjoy independence from financial and political pressures. It is not often enough underlined that they cannot enjoy that independence without the support of the public, the masses of voters and consumers. There is no way the profession can obtain public support unless it listens to readers/listeners/viewers— unless it is accountable to them.
Downloads
Download data is not yet available.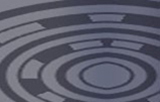 How to Cite
Bertrand, C.-J. (2005). INTRODUCTION: Media accountability. Pacific Journalism Review : Te Koakoa, 11(2), 5-16. https://doi.org/10.24135/pjr.v11i2.837
Copyright (c) 2005 Pacific Journalism Review
This work is licensed under a Creative Commons Attribution-NonCommercial 4.0 International License.