Challenges lie ahead for MTS in the Aotearoa public sphere
Keywords:
indigenous, indigenous public sphere, Maori media, Maori Television, Maori Television Service, television, Te Reo Maori, Treaty of Waitangi
Abstract
Mo ratou, ma matou, ma koutou, ma tatou
For them, for us, for everyone
As the Māori Television Service (MTS) celebrates its first year on air, it is easy to forget the long and at times painful struggle to get there, the aspirations of those who have worked in, consulted, wrote, and protested their way through the various incarnations of Māori broadcasting. The incarnations include Māori programming on mainstream television, Aotearoa Television, the Electoral College, Te Manu Aute, Nga Aho Whakaari, MTS legislation and the exhaustive process of building a new channel for all New Zealanders. We pay homage to those who have gone before and their passion to see Māori Television for and by Māori, to hear our Reo, tell our stories and to bring our way of life to all New Zealanders.
Downloads
Download data is not yet available.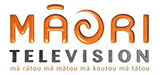 How to Cite
Paul, J. (2005). Challenges lie ahead for MTS in the Aotearoa public sphere. Pacific Journalism Review : Te Koakoa, 11(1), 42-46. https://doi.org/10.24135/pjr.v11i1.829
Copyright (c) 2005 Pacific Journalism Review
This work is licensed under a Creative Commons Attribution-NonCommercial 4.0 International License.