Citizen media and civil resistance in West Papua
Jason MacLeod

University of Queensland
Keywords:
citizen journalism, citizen media, conflict reporting, human rights, Indonesia, Melanesia, Melanesian Spearhead Group, peace journalism, political journalism, West Papua
Abstract
This article charts the dynamics and trajectory of citizen media activism in West Papua's fight for freedom which has progressed from not even registering in news rooms around the world to influencing sub-regional and regional bodies. Citizen media has played an essential role in this transformation. In 1998, when the Indonesian military massacred more than 100 unarmed West Papuans in Biak Island, it took weeks and months to get the news out. Back then West Papua was a military operations area (Daerah Operasi Militer). Few journalists were willing to risk travelling into the country to get the story out. In January 2016 West Papua remains an occupied colony. The Indonesian government still tries to curtail open access to West Papua for foreign journalists but courageous young people armed with cell phones are finding ways to bypass the government's failed attempt at an informational blockade and it is making a difference. West Papuans are now members of the Melanesian Spearhead Group and the Pacific Island Forum is starting to take notice of the Pacific's longest running self-determination and decolonisation struggle.
Downloads
Download data is not yet available.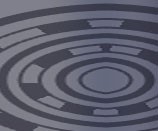 How to Cite
MacLeod, J. (2016). Citizen media and civil resistance in West Papua. Pacific Journalism Review : Te Koakoa, 22(1), 38-51. https://doi.org/10.24135/pjr.v22i1.8
Copyright (c) 2016 Jason MacLeod
This work is licensed under a Creative Commons Attribution-NonCommercial 4.0 International License.