Behind the microphone
Profiles in the Media: Virisila Buadromo
Keywords:
crisis, Fiji media, radio, elections
Abstract
Election fever and new ways of campaigning were a colourful part of the 2001 Fiji elections. With the elections came innovative ways from the media industry in educating people and making them aware of issues.
Downloads
Download data is not yet available.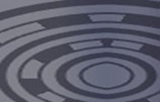 How to Cite
Digitaki, T. (2002). Behind the microphone: Profiles in the Media: Virisila Buadromo. Pacific Journalism Review : Te Koakoa, 8(1), 159-164. https://doi.org/10.24135/pjr.v8i1.739
Copyright (c) 2002 Pacific Journalism Review
This work is licensed under a Creative Commons Attribution-NonCommercial 4.0 International License.