Radio New Zealand International: Reporting the Pacific in tight times
Keywords:
broadcasting, diplomacy, Dateline Pacific, international journalism, New Zealand, Pacific news, radio, Radio New Zealand International, RNZI
Abstract
New Zealand International (RNZI) broadcasts from New Zealand into the South Pacific and is relayed to South Pacific listeners by their various national news services. In 2006, American academic Andrew M. Clark characterised the role of RNZI as 'providing a service for the people of the South Pacific' that also provided 'an important public diplomacy tool for the New Zealand government' (Clark, 2006). A decade on, this article evaluates the ongoing use and utility of RNZI as a taxpayer-funded voice of and from New Zealand, as a service for the diverse peoples of the South Pacific and as a tool of New Zealand's transnational diplomatic efforts.  RNZI is still a key source of local and regional information and connection for the distinct cultures and nations of the vast South Pacific area, whose peoples have strong links to New Zealand through historical ties and contemporary diasporas living in the country. But, RNZI now faces mounting financial pressure, a government swinging between indifferent and hostile to public broadcasting and questions of legitimacy and reach in the 'digital age'. With RNZI under pressure in 2016, key questions arise about its present and future. What is RNZI doing well and not so well? What role should New Zealand's domestic and international politics play in the organisation and its outputs? And how might its importance and impact be measured and understood in such a culturally and geographically diverse region as the South Pacific? Using a variety of sources, including documents released to the author under the New Zealand Official Information Act, this article explores the role of RNZI in the contemporary New Zealand and South Pacific media environments.
Downloads
Download data is not yet available.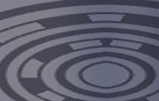 How to Cite
Mollgaard, M. (2016). Radio New Zealand International: Reporting the Pacific in tight times. Pacific Journalism Review : Te Koakoa, 22(2), 103-116. https://doi.org/10.24135/pjr.v22i2.72
Copyright (c) 2016 Matt Mollgaard
This work is licensed under a Creative Commons Attribution-NonCommercial 4.0 International License.