Give us a break
MEDIA BUY OUTS 3
Keywords:
Fiji Daily Post, media bias, The Fiji Times, media ownership
Abstract
Recently the Daily Post has been the favourite whipping boy of anyone who has anything to say about anything. We get blasted in Parliament, we get blasted by the Government, we get blasted by the Opposition, we get blasted in the newspaper, we get blasted on television and we get blasted on radio.  Yesterday [24 February 1999], on page 6 of the Fiji Times, we received one of the cruellest cuts when a man by the name of Yogesh Prasad said: "One way the Government could have helped the Daily Post is by sending their reporters to schools to learn the basic [sic] of journalism and the editorial staff overseas so that they could learn to put [sic] a paper free of bias, master media ethics and cram proper gramer."
Downloads
Download data is not yet available.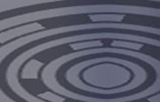 How to Cite
Fiji Daily Post. (1999). Give us a break: MEDIA BUY OUTS 3. Pacific Journalism Review : Te Koakoa, 5(1), 19-20. https://doi.org/10.24135/pjr.v5i1.644
Copyright (c) 1999 Pacific Journalism Review
This work is licensed under a Creative Commons Attribution-NonCommercial 4.0 International License.