Public opinion and the news media
OMBUDSMAN COMMISSION AND THE MEDIA 3
Keywords:
media roles, media responsibility, news treatment
Abstract
During the elections the news media, both as a corporate citizen and as the conveyor of events, happenings and decisions to the masses, is called upon to exercise more care and responsibility than at any other time. An innocent looking news article could spell doom for a political party or a leader. 
Downloads
Download data is not yet available.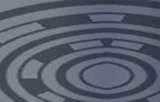 How to Cite
Senge Kolma, F. (1997). Public opinion and the news media: OMBUDSMAN COMMISSION AND THE MEDIA 3. Pacific Journalism Review : Te Koakoa, 4(1), 49-54. https://doi.org/10.24135/pjr.v4i1.616
Copyright (c) 1997 Pacific Journalism Review
This work is licensed under a Creative Commons Attribution-NonCommercial 4.0 International License.