Media: Tauiwi and Māori news: The indigenous view
Keywords:
Aotearoa Television Network, gatekeepers, indigenous, indigenous public sphere, independent news, Iwi broadcasting, Mana, Maori representation, news values, Tauiwi
Abstract
Aotearoa/New Zealand is divided between the mainstream news media and the fast-gowing Māori media with different perspectives. New Zealand journalism graduates need to be taught different media systems and news values. In the New Zealand news media now and beyond 2000 the biggest growth area is in the Māori media. For many years Māori have been saying the news media ignores their perspective on news and is not reporting Māori events properly. The news media failed to take notice of these claims and in frustration Maori set up their own media. In the last 19 years—but more so in the past five years there has been a huge growth in the Māori news media. There are now nine Iwi newspapers, 26 Iwi radio stations, a Māori radio news network and several Māori magazines, the most prominent being Mana.
Downloads
Download data is not yet available.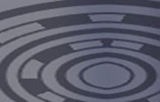 How to Cite
Stuart, I. (1996). Media: Tauiwi and Māori news: The indigenous view. Pacific Journalism Review : Te Koakoa, 3(2), 102-112. https://doi.org/10.24135/pjr.v3i2.592
Copyright (c) 1996 Pacific Journalism Review
This work is licensed under a Creative Commons Attribution-NonCommercial 4.0 International License.