Section 46 - why it was included
Keywords:
freedom of expression, human rights, PNG, freedom of information, media, media freedom
Abstract
The Papua New Guinea Government is trying to 'shoot the messenger'. The danger is that if the Government shoots the messenger today, who will bring them the message they are eagerly looking forward to receiving tomorrow?
Downloads
Download data is not yet available.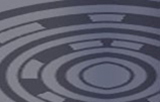 How to Cite
Momis, J. (1996). Section 46 - why it was included. Pacific Journalism Review : Te Koakoa, 3(2), 59-65. https://doi.org/10.24135/pjr.v3i2.585
Copyright (c) 1996 Pacific Journalism Review
This work is licensed under a Creative Commons Attribution-NonCommercial 4.0 International License.