Curbing the exposure of crooked dealings
Keywords:
press freedom, defamation, politicians, Papua New Guinea
Abstract
The only people who think press freedom is a problem are the 'crooked politicians' trying to cover up their crooked dealings. Politicians who cannot stand press scrutiny should stay out of public life. 
Downloads
Download data is not yet available.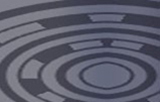 How to Cite
Gawi, J. (1996). Curbing the exposure of crooked dealings. Pacific Journalism Review : Te Koakoa, 3(2), 48-49. https://doi.org/10.24135/pjr.v3i2.582
Copyright (c) 1996 Pacific Journalism Review
This work is licensed under a Creative Commons Attribution-NonCommercial 4.0 International License.