Serving truth with development news
Keywords:
journalism ethics, online media, internet audiences
Abstract
Flawed journalism has sullied Papua New Guinea's good name and built up an unfortunate but valid distrust of the media. The country and its problems have been the victim of shallow journalists unable to look past the bad. 
Downloads
Download data is not yet available.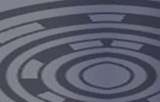 How to Cite
Chan, J. (1995). Serving truth with development news. Pacific Journalism Review : Te Koakoa, 2(1), 78-82. https://doi.org/10.24135/pjr.v2i1.542
Copyright (c) 1995 Pacific Journalism Review
This work is licensed under a Creative Commons Attribution-NonCommercial 4.0 International License.