Noted: The twitter revolution
Abstract
Reviewed book edited by Philip Behnke Publication date: October, 2011
This book provides an informative snapshot of where contries in and around Asia are with thier technology and how governments are responding. Behnke binds together reports from Pakistan to the Pacific, some of which include analyses of election such as the 2010 'Twitter election' in Australia, and more conflicting chapters of politics such as the Thai 'Red Shirts' political crisis during 2010, as well as the 2010 Philippne election. 
Downloads
Download data is not yet available.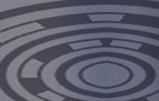 How to Cite
Perrottet, A. (2011). Noted: The twitter revolution. Pacific Journalism Review : Te Koakoa, 17(2), 234-235. https://doi.org/10.24135/pjr.v17i2.364
Copyright (c) 2011 Alex Perrottet
This work is licensed under a Creative Commons Attribution-NonCommercial 4.0 International License.