Samoa's media freedom climate: 'Shining the light'
Misa Vicky Lepou

National University of Samoa
Keywords:
defamation, ethics, freedom of expression, intimidation, investigative journalism, media freedom, media law, media values, Samoa, Samoa Observer
Abstract
Media freedom has had a long, proud history in Samoa. Struggling against the odds, the country's only daily newspaper, the Samoa Observer, founded in 1978, championed the free media cause under the leadership of its founder, publisher and inaugural editor, Gatoaitele Savea Sano Malifa.  Now, as Samoa, enters into a new media generation, there is a pressing need for more training, better salaries, more women involved in media management, better technology facilities and more emphasis on media ethics and values in a Samoan context.
Downloads
Download data is not yet available.
References
Code of Practice (2016). Journalists Association of Samoa (JAWS).

Congregational Christian Church of Samoa 2016). CCCS, Apia. Retrieved from www.cccs.org.ws/index.php/about-us

Failed politician files libel suit against Samoa's TV3 (2011, June 17). Samoa Observer/Pacific Media Watch Item: #7506. Retrieved on August 23, 2017, from www.pmc.aut.ac.nz/pacific-media-watch/2011-06-17/samoa-failed-politician-files-libel-suit-against-samoas-tv3

Freedom of the Press (2002). Freedom House. Retrieved from https://freedomhouse.org/report/freedom-press/2002/samoa

Jackson, L. (2016, June 18). Why the Samoa Observer front page is an ethical violation: 16 days of activism Samoa. Retrieved from https://16daysofactivismsamoa.wordpress.com/2016/06/18/why-the-samoa-observer-frontpage-is-an-ethical-violation/

JAWS move to set up Media Council (2016, July 7). Samoa Observer. Retrieved from www.samoaobserver.ws/en/07_07_2016/local/8350/JAWS-move-to-set-up-Media-Council.htm

Johnston, J. and Pearson, M. (2008), Australia's media climate—time to renegotiate control, Pacific Journalism Review, 14(2), 72-88.

Judge reserves decision on Samoan giovernment's BSA appeal (2011, October 7). The New Zealand Herald. Retrieved from www.nzherald.co.nz/nz/news/article.cfm?c_id=1&objectid=10757312

Lepou, V. (2012). Punitive media laws vs rhetoric of free speech. In Fragile freedom: Inaugural pacific press freedom report (pp. 35-39). Sydney: International Federation of Journalists.

Lepou, V. (2016). Samoa Observer violated media ethics. NUS Journalism and Media Propgramme Facebook. Retrieved from www.facebook.com/NusMediaAndJournalismSchool/posts/908980725890589

Malifa, S. S. (2007). World Press Freedom Day speech.

Malifa, S. S. (2009, November 8). Note to Samoa's wayward prime minister, Pacific Islands Report. Retrieved from www.pireport.org/articles/2009/11/11/note-samoa%C3%A2%C2%80%C2%99s-wayward-prime-minister

Malifa, S. S. (2010). Samoa: The Observer and threats to media freedom. Pacific Journalism Review, 16(2), 37-46. Retrieved from https://pjreview.aut.ac.nz/articles/samoa-observer-and-threats-media-freedom-535

Ministry of Communication and Information Technology (MCIT) (2017). Retrieved from www.mcit.gov.ws/radio-2ap

Pacific Media and Communications Facility (2005). Informing citizens: Opportunities for media and communications in the Pacific [Report]. Retrieved from http://opac.spc.int/cgi-bin/koha/opac-detail.pl?biblionumber=36584

'Radio Polynesia', n.d., Wikipedia, viewed 22 August 2016 https://en.wikipedia.org/wiki/Radio_Polynesia

Robie, D. (Ed) (1995). Nius blong Pasifik: Mass media in the Pacific. Port Moresby, PNG: University of Papua New Guinea Press.

Robie, D. (Ed) (2001) The Pacific journalist: A practical guide. Suva, Fiji: University of the South Pacific.

Robie, D. (2016). From Pacific Scoop to Asia Pacific Report: A case study in an independent campus-industry media partnership. Pacific Journalism Review, 22(2), 64-86. DOI: http://dx.doi.org/10.24135/pjr.v22i2.31

Samoa Law Reform Commission (2012). Media regulation report 10/12: July 2012, Retrieved from www.samoalawreform.gov.ws/wp-content/uploads/2014/08/Media-Regulation-Final Report-Final.pdf

Samoa Observer ordered to pay WS$50,000 (1998, July 16). Pacific Media Watch, Item: #1550. Retrieved from www.pireport.org/articles/1998/07/17/samoas-observer-newspaper-bashed-court

Schultz, J. (1998). Reviving the fourth estate: Democracy, accountability and the media. London, UK: Cambridge University Press.

Singh, S. & Drugunalevu, E. (2016). Social stigmatisation, cultural coercion, and peer-pressure faced by Pacific student reporters: A Wansolwara student press case study in problem-based learning. Pacific Journalism Review, 22(2), 49-63. doi: 10.24135/pjr.v22i2.75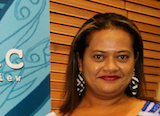 How to Cite
Lepou, M. V. (2017). Samoa's media freedom climate: 'Shining the light'. Pacific Journalism Review : Te Koakoa, 23(2), 11-25. https://doi.org/10.24135/pjr.v23i2.344
Copyright (c) 2017 Misa Vicky Lepou
This work is licensed under a Creative Commons Attribution-NonCommercial 4.0 International License.