Media and journalism training in Vanuatu
Dave Mandavah

Journalism Vanuatu Institute of Technology Port Vila
Keywords:
AusAID, journalism education, journalism history, journalism training, Pacific, TVET, Vanuatu, Vanuatu Institute of Technology
Abstract
Commentary: In 2009, a two-year diploma course in Journalism and Media began at the Vanuatu Institute of Technology. It was the first full time journalism and media course in the country and was long overdue as the local media industry expanded. It is the only diploma level course offered at the VIT. The Pacific Media and Communications Facility was established at VIT seven years ago as part of an AusAID initiative, managed by MDI International in association with MC Media and Associates. Work in the facility served as the basis of the two-year diploma course. It provided a foundation for more than 30 graduates, many of whom are now employed in the burgeoning media industry in Vanuatu. This commentary traces the background and development of this programme.
Downloads
Download data is not yet available.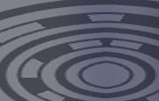 How to Cite
Mandavah, D. (2017). Media and journalism training in Vanuatu. Pacific Journalism Review : Te Koakoa, 23(2), 66-69. https://doi.org/10.24135/pjr.v23i2.336
Copyright (c) 2017 Dave Mandavah
This work is licensed under a Creative Commons Attribution-NonCommercial 4.0 International License.