REVIEW: Noted: Powerful, unadulterated insight into West Papua
Kendall Louise Hutt

Auckland University of Technology
Keywords:
colonisation, human rights, journalism, Indonesia, reviews, self-determination, West Papua,
Abstract
The Earth Cries Out, by Bonnie Etherington. Auckland: Vintage, 2017, 285 pages. ISBN 978-0-14-377065-7
BONNIE ETHERINGTON'S debut novel, The Earth Cries Out, may be fiction, but it tells the true, powerful, story of West Papua, a nation separated from its Pacific brothers and sisters by Indonesian repression. The novel also serves as a useful background tool for journalists and provides them with an opportunity to learn of the human rights violations in West Papua. 
Downloads
Download data is not yet available.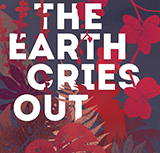 How to Cite
Hutt, K. L. (2017). REVIEW: Noted: Powerful, unadulterated insight into West Papua. Pacific Journalism Review : Te Koakoa, 23(1), 277-279. https://doi.org/10.24135/pjr.v23i1.324
Copyright (c) 2017 Kendall Louise Hutt
This work is licensed under a Creative Commons Attribution-NonCommercial 4.0 International License.