REVIEW: Noted: Political process online
Keywords:
Politics, Asia-Pacific studies, Online media, New media, Elections
Abstract
Review of: Political Polling in Asia-Pacific, edited by Alastair Carthew and Simon Winkelmann. Singapore: Konrad Adenauer Stiftung. 2011, 116pp. www.kas.de/wf/doc/kas_30290-1522-2-30.pdf? 120517085352

The authors provide a useful and general overview of how political polling has evolved over the years and how it is practised across countries in the Asia-Pacific region; ranging from a still underdeveloped but gorwing activity in Singapore, to a tool well integrated into the political fabric of countries like Malaysia, Thailand and the Philippines and to a highly sophisticated apporach as practised in Australia and New Zealand. 
Downloads
Download data is not yet available.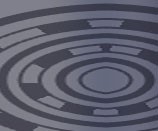 How to Cite
Papoutsaki, E. (2012). REVIEW: Noted: Political process online. Pacific Journalism Review : Te Koakoa, 18(2), 218-219. https://doi.org/10.24135/pjr.v18i2.283
Copyright (c) 2012 Evangelia Papoutsaki
This work is licensed under a Creative Commons Attribution-NonCommercial 4.0 International License.