REVIEW: Opportunities, tensions in participatory journalism
Keywords:
Alternative media, Interviews, Interviewing, Journalism practice, Le Monde, Participatory journalism, Professional practice, The Guardian, Technology
Abstract
Review of: Participatory Journalism: Guarding open gates at online newspapers, edited by Jane Singer, Alfred Hermida, David Domingo, Ari Heinonen, Steve Paulussen, Thorsten Quandt, Zvi Reich, and Marina Vujnovic. Oxford: Wiley-Blackwell, 2011, 240 pp. ISBN: 9781444332278 (pbk)

The title of this book reflects the anxiety facing 'professional' journalists and 'mainstream' journalism today as a variety of personal and networking technologies facilitate the expansion of 'produsage' as an ethic and practice, and as the means and end of journalism. This book explores that key question—when people formerly known as the 'audience' engage in the making of journalism, what does this mean to the practice and the practitioners of 'professional' journalism?
Downloads
Download data is not yet available.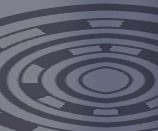 How to Cite
Thomas, P. N. (2012). REVIEW: Opportunities, tensions in participatory journalism. Pacific Journalism Review : Te Koakoa, 18(2), 209-211. https://doi.org/10.24135/pjr.v18i2.280
Copyright (c) 2012 Pradip Ninan Thomas
This work is licensed under a Creative Commons Attribution-NonCommercial 4.0 International License.