REVIEW: Mixed bag with an eye on PBRF deadline
Keywords:
Political economy, Political journalism, Professional practice, Journalism theory
Abstract
There is a very good and useful book waiting to escape from this collection on journalism and public affairs in New Zealand. Its editorial troika of scholars (from three different universities) have set themselves laudable but editorially exacting goals, made more demanding by the accelerated climate of academic publishing. The stated editorial intent is to address the 'tensions between [journalistic] practitioners and academics … exemplified in the enduring tendency to see "theory" and "practice" as irrevocably opposed' (p. 21), and to 'redirect [New Zealand journalism] towards a more critical and reflexive position of intellectual confidence and independence' (p. 24).
Downloads
Download data is not yet available.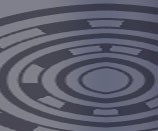 How to Cite
Atkinson, J. (2012). REVIEW: Mixed bag with an eye on PBRF deadline. Pacific Journalism Review : Te Koakoa, 18(2), 186-189. https://doi.org/10.24135/pjr.v18i2.273
Copyright (c) 2012 Joe Atkinson
This work is licensed under a Creative Commons Attribution-NonCommercial 4.0 International License.