Fiji's coup culture 1987-2006: A media perspective
Keywords:
Decolonisation, Democracy, Fiji coups, Ethno-nationalism, History, Indigenous, Journalism ethics, Military regimes, Stockholm Syndrome
Abstract
Since attaining independence from Britain in 1970, Fiji enjoyed a period of 'multiracial peace' for 17 years under Ratu Sir Kamisese Mara and this gave the country the utopian slogan: 'Fiji―the way the world should be.' But was this really so? Beneath the notion of peace, democracy and racial unity was a racial volcano that erupted when democracy took another turn. Subsequent to the defeat of the chiefly-led Alliance Party in the 1987 election, a third-ranking military officer, Sitiveni Rabuka, staged a coup to topple a Fijian-led but Indian-dominated government. He later handed the controls back to indigenous Fijians. Since then, Fiji has never really tasted any long-lasting political peace, democracy or stability. Despite two constitutions and some five elections since the first coup, the Western concept of stable democracy has eluded Fiji. It has had four coups since 1987 and this notoriety relegated it to rogue state status with a 'coup culture', or as some academics and journalists have described it, became 'coup coup land'. This article examines some issues relating to the prevalence of the coup culture in Fiji and, views them in the light of media coverage.
Downloads
Download data is not yet available.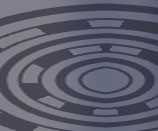 How to Cite
Ranjit Singh, T. (2012). Fiji's coup culture 1987-2006: A media perspective. Pacific Journalism Review : Te Koakoa, 18(2), 167-181. https://doi.org/10.24135/pjr.v18i2.271
Copyright (c) 2012 Thakur Ranjit Singh
This work is licensed under a Creative Commons Attribution-NonCommercial 4.0 International License.