Journalism's road codes: The enduring nature of common ethical standards
Keywords:
Comparative journalism, Ethical codes, Media regulation, Newsworthiness, New Zealand, Normative codes, Responsible journalism, Social responsibility
Abstract
Journalistic principles and codes of practice are manifestations of a desire to be seen as socially responsible. Their significance has never been in doubt but the failure to adhere to them has been brought into sharp public focus by the News International phone hacking scandal and subsequent investigations in to news media regulation in Britain, Australia and New Zealand. This article compares codes of practice across the English-speaking world and finds significant similarities in what is expected of professional journalists by their employers and professional bodies, although there are variations in the extent to which the principles of responsible journalism are followed. The means by which journalists and media companies are held accountable is challenging various jurisdictions. However, the principles to be followed are likely to remain unchanged because they are based on a pragmatic approach to shielding individuals from harm at the hands of journalists.
Downloads
Download data is not yet available.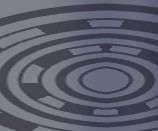 How to Cite
Ellis, G. (2012). Journalism's road codes: The enduring nature of common ethical standards. Pacific Journalism Review : Te Koakoa, 18(2), 118-130. https://doi.org/10.24135/pjr.v18i2.268
Copyright (c) 2012 Gavin Ellis
This work is licensed under a Creative Commons Attribution-NonCommercial 4.0 International License.