Murdoch's flagship: The Australian newspaper two decades on
Keywords:
Accountability, Anti-intellectualism, Australia, Convergence, Media history, Media regulation, Media self-regulation, Newspapers, Technology, Rupert Murdoch, The Australian
Abstract
Commentary: The power of the print media lies not simply in its capacity to attack opponents, but in its unwillingness to grant timely or sufficient right of reply in its Op-Ed pages. Perhaps the greater regulation advocated by Finkelstein would begin to change this. Amid all the restructuring and the rivalry, the opportunity for a more comprehensive review of journalistic regulation, broached by Finkelstein, may well slip away in the cross currents of the Convergence Review, the prospect of new media mergers and acquisitions, precarious federal parliamentary politics, and the turmoil of the broadsheets themselves. Yet it is a debate that we have to have; like our protracted debt crisis, it cannot be postponed indefinitely.
Downloads
Download data is not yet available.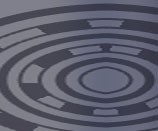 How to Cite
Cryle, D. (2012). Murdoch's flagship: The Australian newspaper two decades on. Pacific Journalism Review : Te Koakoa, 18(2), 41-45. https://doi.org/10.24135/pjr.v18i2.262
Copyright (c) 2012 Denis Cryle
This work is licensed under a Creative Commons Attribution-NonCommercial 4.0 International License.