REVIEW: Meticulous study of early colonial infanticide
Keywords:
Gender, Infanticide, Newspaper campaigns, Reviews
Abstract
Every once in a while an academic researcher will privately concede they would like to have written the book they have reviewed. Count me in that category. Nicola Goc's examination of news narratives of infanticide from 1822-1922 in Britain and Australia reveals painstaking scholarship. It yields insights into the primacy of crime news, the ideology of infanticide news discourse, the privileging of medical and legal voices in courtroom reportage, and the personification of infanticide women as maternal deviants, mad women or as celebrity subjects of newspaper campaigning.
Downloads
Download data is not yet available.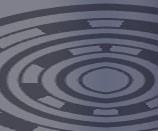 How to Cite
McGregor, J. (2013). REVIEW: Meticulous study of early colonial infanticide. Pacific Journalism Review : Te Koakoa, 19(1), 293-295. https://doi.org/10.24135/pjr.v19i1.252