Where are the women candidates during elections? A Fiji media case study
Keywords:
Democracy, Elections, Fiji coups, Gender, Governance, Media representation, Politics
Abstract
This article examines the visibility of female election candidates, and females in general, in The Fiji Times and Fiji Sun during the 2006 general election. After analysing the data collected quantitatively, it can be concluded that female election candidates and females in general were virtually invisible in both the newspapers during the selected time period. The few articles published on or quoting women were mostly clichéd, lacked critical analysis and stereotyped them.  An unexpected but equally important finding of the research sheds some light on the why of female election candidates' invisibility in the dailies during election. The data shows the extensive prominence Fiji's print media gave to race and coup-related issues as elections drew near, crowding out reportage of other major issues. Because of the fixation on race, the media overlooked many important issues, such as the fact that in all elections since independence, women have only managed to secure fewer than 12 percent of parliamentary seats, even though they make-up nearly half of the total population of the country. Such debates are rarely raised in the media.
Downloads
Download data is not yet available.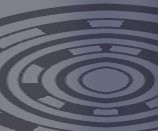 How to Cite
Usman, S. (2013). Where are the women candidates during elections? A Fiji media case study. Pacific Journalism Review : Te Koakoa, 19(1), 148-166. https://doi.org/10.24135/pjr.v19i1.243
Copyright (c) 2013 Shazia Usman
This work is licensed under a Creative Commons Attribution-NonCommercial 4.0 International License.