Peace and war journalism in the New Zealand media: Reporting on 'the arc of instability' in the Pacific
Heather Devere

Courtney Wilson
Keywords:
Conflict journalism, Fourth Estate, Peace journalism, Melanesia, New Zealand, Radio, Radio New Zealand, War correspondence
Abstract
The Fourth Estate role of the media in a democracy is to inform its citizens and to be a forum for debate about political issues so that the citizenry is able to make informed decisions about the role its government plays. New Zealand portrays itself as a leading democracy in the Pacific, but how much do New Zealanders know about what is happening among the country's neighbours? This article is an exploratory study on media coverage of four countries in Melanesia which have experienced conflict to assess the degree to which a peace/conflict journalism approach as opposed to a war/violence journalism approach is used. A content analysis of Radio New Zealand's Morning Report programme was conducted between June and July 2012 to assess the reporting on the four Melanesian countries: Fiji, Papua New Guinea, Solomon Islands and Vanuatu. According to Pilger (2011) war journalism is reporting on what those in power say they do, whereas peace journalism is what those in power actually do. Lynch and McGoldrick (2005) state that peace journalism 'is when editors and reporters make choices—of what stories to report and how to report them—that create opportunities for society at large to consider and value non-violent responses to conflict' (p. 5). The framing of New Zealand media reporting as either war journalism or peace journalism will be an indication of how information about conflict in Fiji, Papua New Guinea, Solomon Islands and Vanuatu is presented to a New Zealand audience.
Downloads
Download data is not yet available.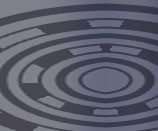 How to Cite
Devere, H., & Wilson, C. (2013). Peace and war journalism in the New Zealand media: Reporting on 'the arc of instability' in the Pacific. Pacific Journalism Review : Te Koakoa, 19(1), 132-147. https://doi.org/10.24135/pjr.v19i1.242
Copyright (c) 2013 Heather Devere, Courtney Wilson
This work is licensed under a Creative Commons Attribution-NonCommercial 4.0 International License.