Policy, papers and pages: Improving media engagement in the Pacific
Keywords:
Censorship, Community engagement, Community media, Digital democracy, Media freedom, Online media, Social media, Vanuatu
Abstract
Commentary: Merits and drawbacks exist in all forms of media across the world, so Pacific Islanders would do well to deeply consider the kind of journalism they want to cultivate in their region. While exposition of media freedom issues is important, there are other ways to progress the media freedom cause aside from raising awareness and discussing the issue explicitly. Media outlets and professionals should stay mindful that they have a role to play in shaping and informing policy discussions and need to recognise that the internet and social media are changing the game—and both government and traditional media can engage more with the online world. The author argues that better connectivity and engagement between media, government and international organisations can help improve quality journalism.
Downloads
Download data is not yet available.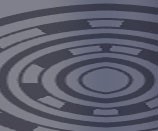 How to Cite
Ley, T. (2013). Policy, papers and pages: Improving media engagement in the Pacific. Pacific Journalism Review : Te Koakoa, 19(1), 58-72. https://doi.org/10.24135/pjr.v19i1.238
Copyright (c) 2013 Toby Ley
This work is licensed under a Creative Commons Attribution-NonCommercial 4.0 International License.