REVIEW: A fresh take on journalism authority
Keywords:
Citizen journalism, Digital journalism, Internet, Mobile journalism, Reviews
Abstract
Review of: Citizen Witnessing, Stuart Allan. Cambridge, UK: Polity Press, 2013, 253 pp. ISBN-13; 978-0-7456-5195-8

The implications of the internet for journalism practice have been widely explored in journalism studies scholarship, and interest in new forms of digital journalism practice has outgrown interest in the analysis of traditional forms of news production. It has been some time since journalists lost their exclusive right in deciding what publics see, hear and read. In a digital environment, information is no longer scarce or hard to produce. Having a smart phone easily opens a door to publishing and the potential of new technologies to create a situation where everybody could be a journalist seems endless.
Downloads
Download data is not yet available.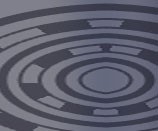 How to Cite
Rupar, V. (2013). REVIEW: A fresh take on journalism authority. Pacific Journalism Review : Te Koakoa, 19(2), 243-245. https://doi.org/10.24135/pjr.v19i2.231