Life imitating art: Asian romance movies as a social mirror
Keywords:
Asian romance movies, Celebrity, Collective representation, Media representation, Scandal
Abstract
As a genre of mass media, the romance movie has the potential to influence and shape audience's views on socio-cultural issues of the time (Rahman, 2013). Asian romance movies often depict behaviours that challenge thei moral code such as obeying authority, adherence to cultural norms and putting society before self. For dramatic effect, such movies would often showcase scandalous themes and socially objectionable behaviours which are eventually resolved, indicating a return to socially accepted codes of conduct. There is a clear appreciation of values considered ideal in romantic partnerships including honesty and fidelity. Interestingly, such movies appear to capture the Asian diaspora, challenging social norms and negotiating its values, behaviours and beliefs against foreign elements. This article explores the scandals and consequences portrayed in some of these Asian movies, evaluating the effect this might have on their actors and a receptive audience. Elements of scandal in the personal lives of some of the actors make a case for life and art imitating the other in a cycle of challenge, compromise and conformity.
Downloads
Download data is not yet available.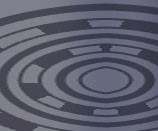 How to Cite
Rahman, K. (2013). Life imitating art: Asian romance movies as a social mirror. Pacific Journalism Review : Te Koakoa, 19(2), 107-121. https://doi.org/10.24135/pjr.v19i2.220
Copyright (c) 2013 Khairiah Rahman
This work is licensed under a Creative Commons Attribution-NonCommercial 4.0 International License.