'Endangered species turned dangerous': Rena Owen and celebrity in Aotearoa/NZ
Ellen Pullar

Hilary Radner
Keywords:
Femininity, Once Were Warriors, Race relations, Rena Owen, Racial stereotypes, Stardom, Stereotypes
Abstract
This article argues that Rena Owen's star persona has been constrained, and ultimately undermined, by essentialist definitions of her status as Māori on the part of print media, in particular women's magazines, in response to her role as Beth in Once Were Warriors (Lee Tamahori, 1994), a role that thrust her into the international limelight. These ancillary texts served to emphasise two stereotypes, positioning her either in relation to the traditional Pacific Island female type of the 'dusky maiden' or focusing on her criminal past and current scandalous behaviour. These representations of the actress detracted from her considerable talents and were undoubtedly a factor in determining a career trajectory that failed to fulfil its early promise. The scandal mongering of the tabloids expressed the uneasiness with which Aotearoa/New Zealand viewed public personalities that embraced a cultural past that included both Māori and European identities. Unlike the international press, which compared Owen's performance to that of a range of film stars noted for their dramatic and charismatic capacities and presence, from Bette Davis to Anna Magnani, the New Zealand press portrayed her as 'Beth'—as a social victim rather than an accomplished thespian.
Downloads
Download data is not yet available.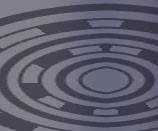 How to Cite
Pullar, E., & Radner, H. (2013). 'Endangered species turned dangerous': Rena Owen and celebrity in Aotearoa/NZ. Pacific Journalism Review : Te Koakoa, 19(2), 28-48. https://doi.org/10.24135/pjr.v19i2.216