REVIEW: Pernicious effect of promotion panned
Keywords:
cultural promotion, marketing, postmodernism, public relations, reviews, semiotics,
Abstract
Book review of: Promotional Cultures: The Rise and Spread of Advertising, Public Relations, Marketing and Branding, by Aeron Davis. Cambridge, UK: Polity Press, 2013, 247 pp. ISBN 0745639836.
Aeron Davis' new book promotes the argument that we are increasingly submerged in promotional discourses. This book will not rescue anyone from their impending drowning but nevertheless it searches the murky waters of public relations, marketing, promotions and advertising fishing out the pervasive and unrelenting promotional influences. The author draws on numerous theories to demonstrate the cultural shift we have made to become a promotional world. It draws on established media theorists such as Adorno, Barthes, Baudrillard, Blumer, Bordieu, Fiske and McQuail as well as more recent researchers to develop the argument that promotion has become an imperceptible and intrinsic part of our lives. This text is likely to have greater appeal to readers with prior knowledge of mass communications, journalism or public relations as it does not explain theories but glosses over them, for example, Barthes' semiotics is briefly described as how a signifier and signified have varied individual meanings but can combine to form one sign. Davis refers to textual analysis by racing through the tools of news values, uses and gratifications, encoding and decoding, semiotics and postmodernism.
Downloads
Download data is not yet available.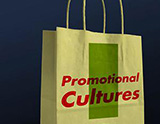 How to Cite
Gordon, A. (2014). REVIEW: Pernicious effect of promotion panned. Pacific Journalism Review : Te Koakoa, 20(1), 260-262. https://doi.org/10.24135/pjr.v20i1.203
Copyright (c) 2014 Averill Gordon
This work is licensed under a Creative Commons Attribution-NonCommercial 4.0 International License.