Newspaper quality, content and competition in New Zealand
Keywords:
Allied Press, content analysis, Fairfax, media ownership, newspapers, newspaper competition, newspaper quality, New Zealand, Otago Daily Times, Southland Times, The Press, Waikato Times,
Abstract
Content analysis results show that investment strategies and newspaper quality vary between companies in New Zealand. Indeed, Allied Press' Otago Daily Times prints considerably more news than Fairfax papers with similar circulations, and almost as much news as the Christchurch Press. The results also provide some support for the theory that produc­ing a relatively high quality newspaper, when quality is measured by the quantity of news published and number of journalists employed, is as­sociated with relatively high readership. Vigorous competition between companies for dominance in the Queenstown newspaper market suggests that less concentrated newspaper ownership could increase competition and benefit consumers in other parts of New Zealand. Although the results are from 2006, strong similarities between the newspapers surveyed and more recent issues of these titles means the results and policy lessons drawn are still relevant.
Downloads
Download data is not yet available.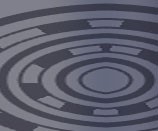 How to Cite
Gibbons, M. (2014). Newspaper quality, content and competition in New Zealand. Pacific Journalism Review : Te Koakoa, 20(1), 181-199. https://doi.org/10.24135/pjr.v20i1.193
Copyright (c) 2014 Matthew Gibbons
This work is licensed under a Creative Commons Attribution-NonCommercial 4.0 International License.