Big news in a small country—developing independent public interest journalism in NZ
Keywords:
advertising, crowd-funding, data journalism, investigative journalism, New Zealand, philanthropy, new media, public interest, United States,
Abstract
As pared-down newsrooms across the United States increasingly gener­ate content for pay-walled online platforms, some of the country's best journalists are instead joining public interest start-ups in the hope of pur­suing the type of investigative journalism projects the mainstream media is increasingly struggling to fund. The likes of Propublica, the Center for Public Integrity and the International Consortium of Investigative Journal­ists have found a viable niche in the US media ecosystem, one built on innovation, collaboration, and philanthropic support. Could the success of these foundations be mirrored in a small country like New Zealand, where the media faces the same resourcing pressure but little philanthropic money goes into media-related ventures? This article is based on the author's Fulbright Harkness Fellowship-funded research trip to the US, visiting the organisations mentioned above and others, and suggests that while the US model of public interest journalism is unlikely to work in New Zealand, aspects of it coupled with clever use of technology and crowdfunding platforms could be harnessed to create a viable nationally focused public interest journalism venture.
Downloads
Download data is not yet available.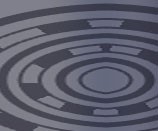 How to Cite
Griffin, P. (2014). Big news in a small country—developing independent public interest journalism in NZ. Pacific Journalism Review : Te Koakoa, 20(1), 11-34. https://doi.org/10.24135/pjr.v20i1.185
Copyright (c) 2014 Peter Griffin
This work is licensed under a Creative Commons Attribution-NonCommercial 4.0 International License.