A reflection on environmental awareness and the media in Fiji
Keywords:
culture, environmental journalism, Fiji, language,
Abstract
Issues of 'failed' nation-states, political meltdowns, coups and increasing militarisation have dogged the recent postcolonial history and environment of the Pacific. This, aside from the political and economic effects generally ascribed as the main societal impacts from such crises, has important social and cultural effects that are largely undocumented by academia as well as the media. The effects of political crisis on creativity through censorship, for example, are not adequately covered in current research and scholarship. The 'Oceans and Nations: "Failed" States and the Environment in the Pacific' symposium was organised concurrently with the Pacific Science Inter-Congress at the University of the South Pacific on 8-12 July 2013. This commentary and several other papers presented at this symposium are being published as part of this themed edition of Pacific Journalism Review. This article reflects on the role of the media in Fijians' awareness, of environmental issues. It considers the question of whether local cultural and linguistic factors make the media a suitable source of information on the environment for Fijians, and proposes a method for future research that would help to answer this question.
Downloads
Download data is not yet available.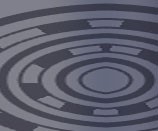 How to Cite
Marsen, S. (2014). A reflection on environmental awareness and the media in Fiji. Pacific Journalism Review : Te Koakoa, 20(2), 12-16. https://doi.org/10.24135/pjr.v20i2.162
Copyright (c) 2014 Sky Marsen
This work is licensed under a Creative Commons Attribution-NonCommercial 4.0 International License.