FIJI: 'Stifled aspirations': The 2014 General Election under restrictive laws
Keywords:
accountability, censorship, elections, Fiji, Fiji coups, freedom of expression, freedom of information, media freedom, press freedom,
Abstract
On 17 September 2014, eight years after the 5 December 2006 coup, Fiji held a General Election under repressive laws curtailing freedom of expression and the media, government accountability and the judiciary. A notable number of 248 candidates aspired for the 50 parliamentary seats under the 2013 Constitution and an Electoral Decree released a few months prior to elections. In an atmosphere of lavish campaign advertisements on billboards, public transport vehicles and the print and television news media by the post-coup Prime Minister Voreqe Bainimarama's political party FijiFirst, recently activated political parties struggled to have their voices heard. Two daily media companies—the Fiji Broadcasting Corporation and the Fiji Sun—displayed bias towards the FijiFirst party by providing them with excessive and preferential coverage and portraying other parties in a negative light; other media organisations attempted to give fairer coverage. The debate heated up amid crackdowns by police on 'trouble-makers' vandalising FijiFirst posters. The country headed for the polls as celebrations marked the release of 45 Fijian soldiers held hostage by Al-Nusra in the Golan Heights. Amid complaints by five political parties, the election was declared 'free and fair' by the Electoral Commission. This article, through analysis of media materials, campaigning, polling and results calculations, contends that the elections only satisfied part of the international criteria for 'free and fair elections'.
Downloads
Download data is not yet available.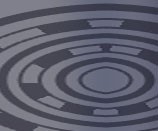 How to Cite
Bhim, M. (2015). FIJI: 'Stifled aspirations': The 2014 General Election under restrictive laws. Pacific Journalism Review : Te Koakoa, 21(1), 108-125. https://doi.org/10.24135/pjr.v21i1.151
Copyright (c) 2015 Mosmi Bhim
This work is licensed under a Creative Commons Attribution-NonCommercial 4.0 International License.