IDENTITY: 'Team Australia': Reviewing Australian nationalism
Keywords:
discourse analysis, cultural diversity, diversity, identity politics, multiculturalism, nationalism, national identity, politics, terrorism,
Abstract
This essay reviews different notions about and approaches to nationalism in Australia in the year 2014 as seen through media commentary generated by the incumbent conservative Coalition government's declaration of new anti-terror initiatives (September-October 2014) and Prime Minister Tony Abbott's use of the metaphor 'Team Australia'. The aim is to shed light on divergent understandings of the place of nationalism in contemporary Australian politics and society. Nationalism can be both a means of engendering electoral and political affiliation and a more diffuse sentiment that pervades broader community ties in ways that go beyond mediated mobilisation. Multiculturalism as a trope, construct and category of political analysis serves as a useful context within which competing claims of national identity and nationalism may be examined. Multiculturalism is a well-embedded notion in Australia. However, continuing conflicts and international events constantly re-inflect understandings of nationalism and national unity against the backdrop of Australian multiculturalism. This essay surveys approaches to Abbott's declarations and poses queries for future research on discourse and nationalism in Australia.
Downloads
Download data is not yet available.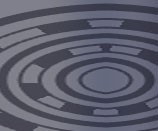 How to Cite
Rajkhowa, A. (2015). IDENTITY: 'Team Australia': Reviewing Australian nationalism. Pacific Journalism Review : Te Koakoa, 21(1), 99-107. https://doi.org/10.24135/pjr.v21i1.150
Copyright (c) 2015 Arjun Rajkhowa
This work is licensed under a Creative Commons Attribution-NonCommercial 4.0 International License.