The end of hypocrisy: Online activism and ethno-political conflicts
Keywords:
Anonymous, activism, censorship, civil disobedience, cyber activism, democracy, hacktivists, media mobilisation, peace journalism, propaganda, social media, technology, war correspondence, Wikileaks, whistleblowers
Abstract
In the past twenty years, democratic participation through activism and civil disobedience has been increasingly expanded with the evolution of information and communication technology. It is assumed that the role of traditional media is not as influential as it once was due to the growing presence of self-made war journalists, hacktivists and whistleblowers, facilitated through the potential of the internet. The use of the latter as a tool from which information is disseminated rapidly, is fast influencing societal understanding and exposure to issues as they develop. Social media demonstrates precisely this phenomenon, in which people are able to accrue information and act upon it through mass communication and mobilisation. This article will therefore endeavor to analyse the evolution of media in conjunction with activism, from traditional media ethno-political conflict reporting, to today's whistleblowers and hacktivists that use the internet as their main platform. By factoring in these different aspects, this article is able to present a detailed account of the advantages and drawbacks of the latest developments in internet and technology, with special emphasis being placed on the role of online activism.
Downloads
Download data is not yet available.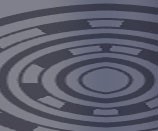 How to Cite
Terzis, G. (2016). The end of hypocrisy: Online activism and ethno-political conflicts. Pacific Journalism Review : Te Koakoa, 22(1), 105-120. https://doi.org/10.24135/pjr.v22i1.15
Copyright (c) 2016 Georgios Terzis
This work is licensed under a Creative Commons Attribution-NonCommercial 4.0 International License.