If it bleeds, it leads? Changing death coverage in The New Zealand Herald
Lyn Barnes

Elesha Edmonds
Keywords:
death, fear, front page, human interest, newspapers, news values, New Zealand Herald,
Abstract
Death has become more prominent in the news in the past four decades. Articles about a murder or accident, which in the past may have featured on page five or seven of daily newspapers, now often take up all of the front page of The New Zealand Herald. New categories have also emerged, including the threat of death or near death. This is evident from the increase in human interest stories which not only report the details of the incident but also capture emotion. This article follows the increased visibility of death stories on the front page of New Zealand's largest newspaper, The New Zealand Herald, and investigates how that coverage has changed over time. International scholars have examined the visibility of death in the media closely. However, research is sparse about exactly how this large body of work correlates with New Zealand print media. Therefore, this study aims to close this gap by using content analysis to discuss the prominence of death in The New Zealand Herald over four decades from the 1970s, and the reasons for increased coverage of threats of death or near death.
Downloads
Download data is not yet available.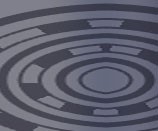 How to Cite
Barnes, L., & Edmonds, E. (2015). If it bleeds, it leads? Changing death coverage in The New Zealand Herald. Pacific Journalism Review : Te Koakoa, 21(2), 162-172. https://doi.org/10.24135/pjr.v21i2.126
Section
Articles (Unthemed)
Copyright (c) 2015 Lyn Barnes, Elesha Edmonds
This work is licensed under a Creative Commons Attribution-NonCommercial 4.0 International License.