INTERVIEW: Noho Rewa: The wrongful occupation of Hawai'i
Abstract
The colonisation of the Hawai'ian people is a story shared with Māori and other Polynesian peoples. It is a story of shame, desecration, loss of land and loss of life. The commonality of the historical Pacific experience, however, can too easily mask the variety of outcomes of the decolonisation process, and for Māori and Pakeha New Zealanders, the present-day lived experience of the Hawai'ian people can come as a shock to those who have never ventured beyond the hotels of Waikiki. In this interview with filmmaker and Auckland University of Technology lecturer Christina Milligan, indigenous Hawai'ian filmmaker and activist Anne Keala Kelly discusses her 2010 documentary Noho Rewa: The Wrongful Occupation of Hawai'i. For Kelly, the making of the film was not only a lonely and tough five years, It was also an emotional struggle to document the pain suffered on a daily basis by those of her community who evidence the ongoing struggle of a people who remain tenants in their own land.
Downloads
Download data is not yet available.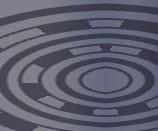 How to Cite
Milligan, C. (2015). INTERVIEW: Noho Rewa: The wrongful occupation of Hawai'i. Pacific Journalism Review : Te Koakoa, 21(2), 133-140. https://doi.org/10.24135/pjr.v21i2.124
Copyright (c) 2015 Christina Milligan
This work is licensed under a Creative Commons Attribution-NonCommercial 4.0 International License.